Wondering how to attract and retain customers? Or on how to create better interactions and experiences for both internal teams and customers? No worries, we came here to help.
Located in Austin, Texas, Redline Minds, LLC has been offering a unique approach to everything we do since 2016. We continue to deliver the best services in the space and strive to impact more ecommerce businesses. We listen and our team is attentive to meet the needs of our clients.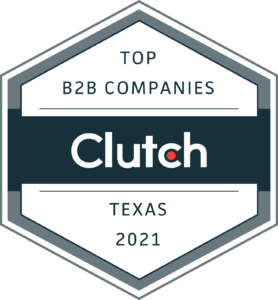 Today, we are thrilled to share the wonderful news with you! Redline Minds, LLC landed a spot on a 2021 Clutch leader awards! Here's what our CEO had to say about this huge success:
"Our team works very hard to provide both top-quality work and excellent value. It's wonderful to be recognized for this effort." 
— Lori Appleman, CEO, Redline Minds, LLC
To know more about Clutch, it is a B2B ratings and reviews platform based in Washington, DC. They evaluate technology service and solutions companies based on the quality of work, thought leadership, and client reviews. Every month, Clutch Leader Awards recognize the highest-performing B2B companies by industry, service focus, and location. 
This is such a great pleasure to be recognized by Clutch because to be eligible for a Clutch Leader Award, companies must exhibit an unusually high ability to deliver top-tier work to their clients. And we made it!
This momentous milestone wouldn't be possible without the whole team of Clutch and of course our supportive and amazing clients. We thank you for your honest feedback. Rest assured, our team will continue to provide quality and exceptional services.
Take a look at some of our 5-Star rating reviews from our previous clients: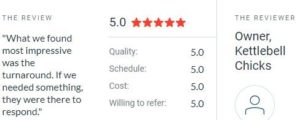 If you have any projects related to ecommerce web design, SEO, or online marketing do not hesitate to contact us.